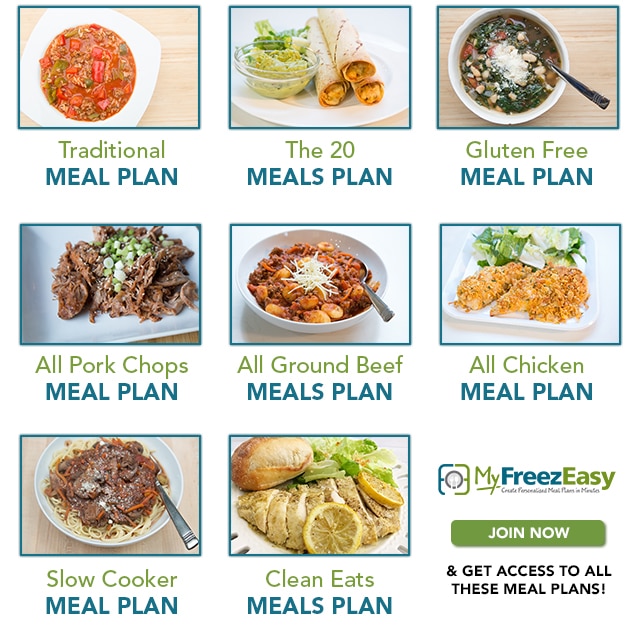 Make ahead freezer meals are the best holiday hack! They are not only essential to staying one step ahead of your hungry family, but also the holiday-craze!
Comfort your family on cold nights with soups, stews and a delightful ragu. Save money, while hearing your kids ask for seconds of the flavorful pasta and sauce dishes!
Save yourself the time and the stress of standing in the kitchen for an hour every night, and get it all done in ONE day in ONE hour. Chances are, you won't regret it.
Now you can check out the entire freezer friendly recipe (click on the links!)…and if you're a MyFreezEasy member, you can add the meal to your plan by clicking "Add to Plan" button on the recipe pages. *wahooooo*
Traditional
Gluten-Free
Slow Cooker
Clean Eats
All Chicken Meals
All Beef Meals
All Pork Meals
The "20 Meals" Plan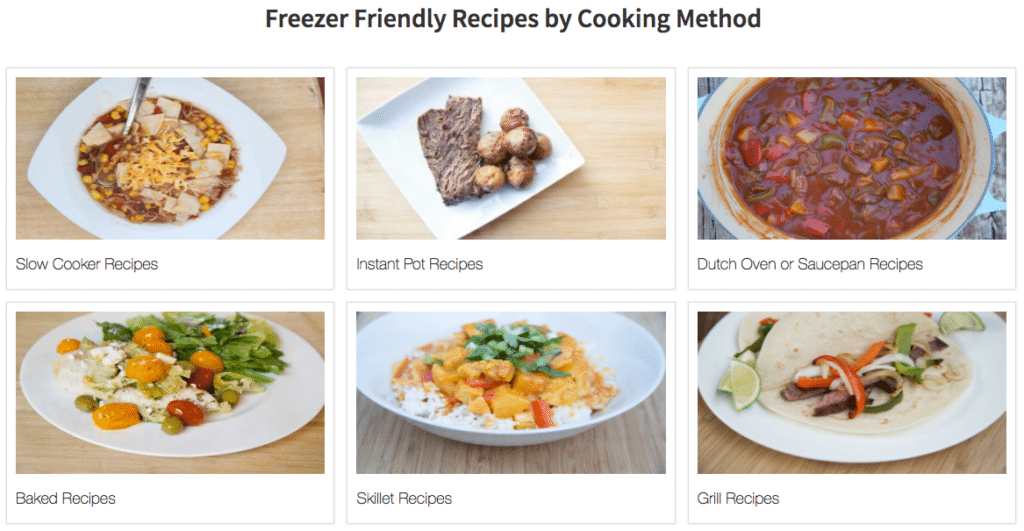 Individual Freezer Meal Plans Available