Half the battle of freezer meals is organizing them, so let's talk about HOW to organize your freezer meals!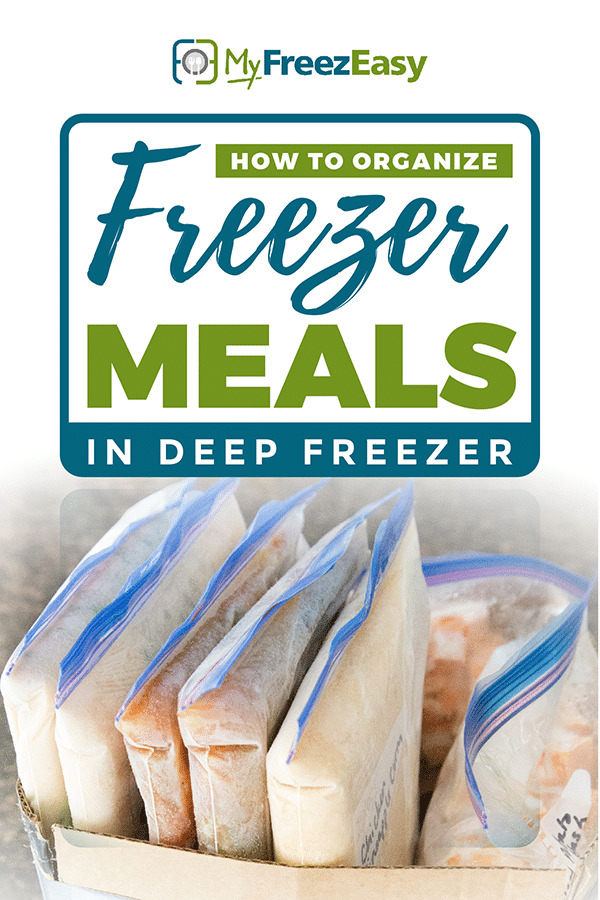 Did you know that half the battle of this whole "freezer meal thing" is organization?!
Without organization, everything is scattered and overwhelm creeps in.
No one wants to start anything when you can't find half of what you need.
Without organization, freezer meals get overlooked.
Those freezer meals you spent time prepping get shoved further back with every open and close of the freezer door. And they are sadly forgotten. Which usually means your time and money gets thrown in the trash.
But there's a solution to all this, my friend!
How to Organize Freezer Meals with Products from the Erin Chase Store
Use the products below to make freezer meal organization a BREEZE!
How to Organize Freezer Meals with Recycled Boxes
Do you prefer to DIY and always have some extra boxes that need to be put to use?
Use the methods below!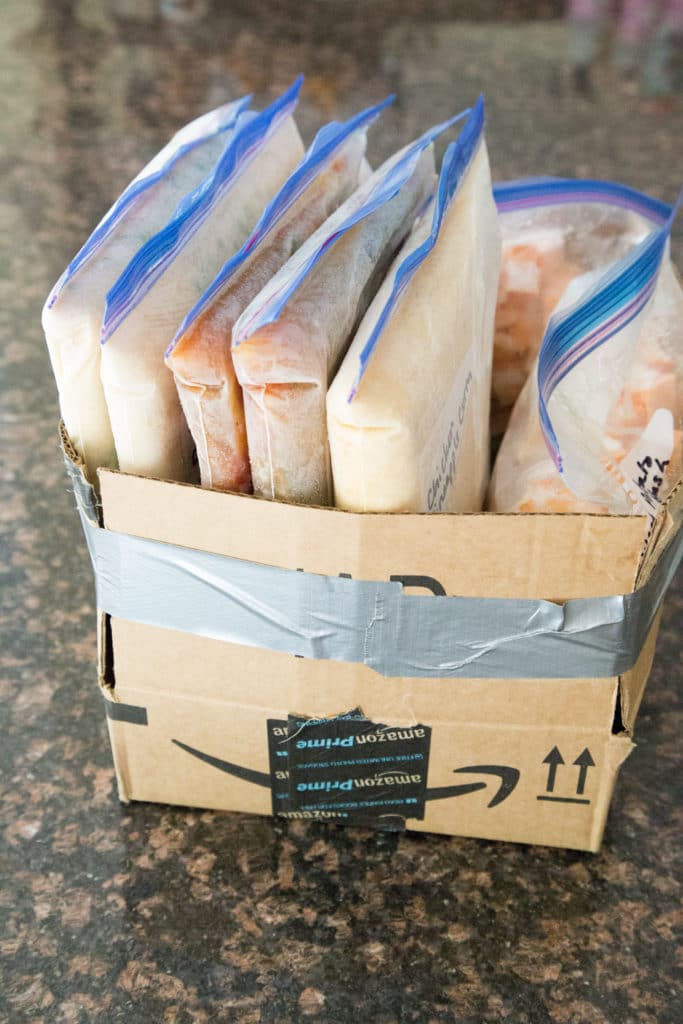 The Flat Freeze & Small Box Concept
Flat freeze your meals. Use small pieces of parchment or wax paper in between the bags to keep them from freezing together.
Once frozen, lift out the bags and place them into the box.
If need be, rearrange so the box will fit and the top will close.
Place box into deep freezer.
Easily pull meals out as you need them.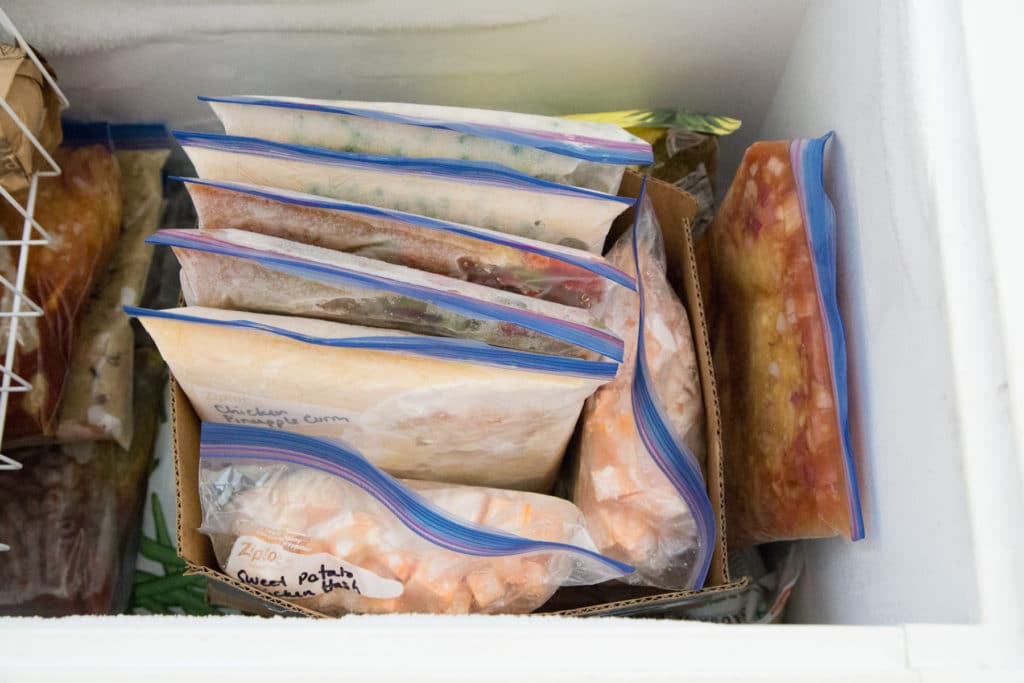 The Layers Concept
If you really want to be organized, then you need to be like Susanne. She shared this on my FB page and it's genius!
When you do bulk shopping or freezer meal prep, set up your meals and ingredients you need for a week into a layer. Use larger boxes to separate the layers in your deep freezer.
I adore this concept. What a smart way to be organized with your freezer meals & frozen ingredients!
Used boxes or new gadgets or layers – the choice is yours! Pick one or two things that are easy to work into your kitchen and let the meals take that evening stress out of your life.
The other half of the battle of freezer meals is just actually making it happen, and if I could clone myself & pop into your kitchen to make this happen for you – I would! 🙂 Since I can't do that, I do have the best system ever for freezer meals…