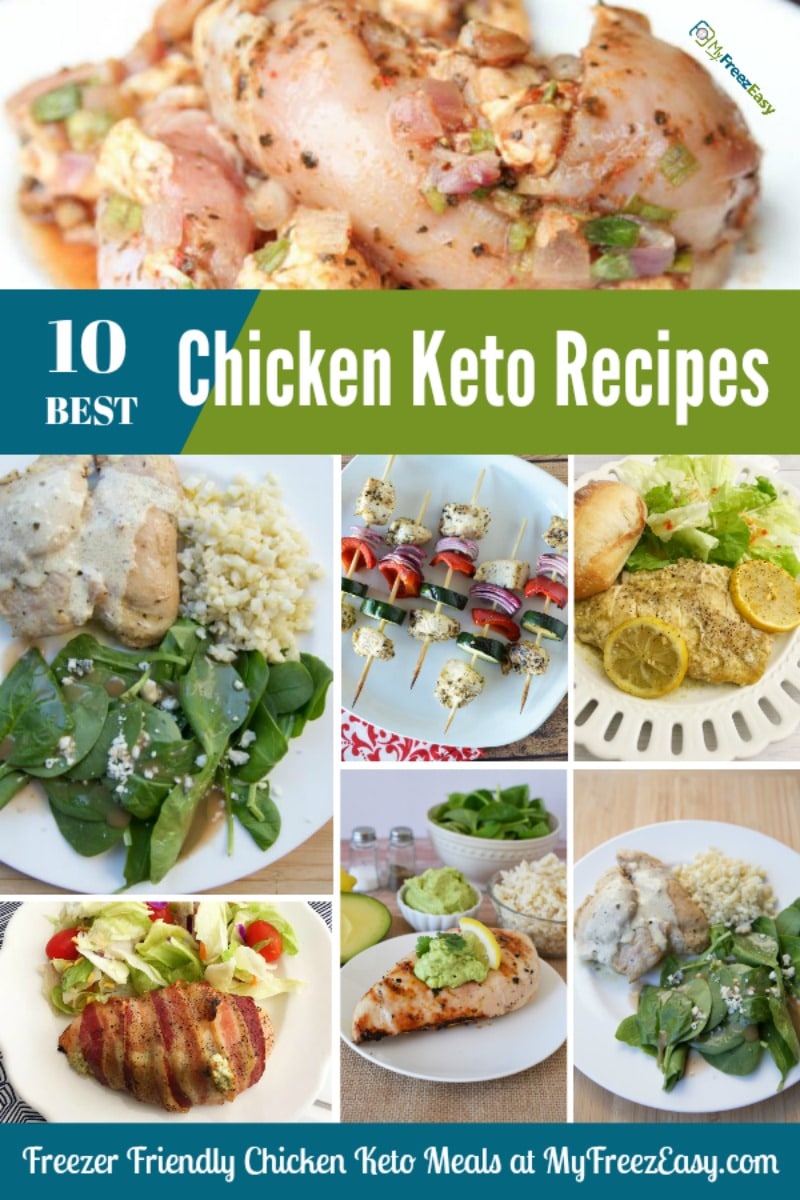 These keto friendly freezer meals can help you stay on track with your Keto eating plan. No boring chicken recipes here either. While these recipes call for simple ingredients, rest assured they provide complex flavors. You spend a little bit of time in the kitchen, and then you have easy weekday meals on hand at all times! No excuse to hit up the drive-thru, because you have complete meals ready to pop in the oven or heat on the stove.
10 Best Keto Friendly Chicken Freezer Recipes
You can find nutrition facts for all of the MyFreezEasy recipes here.
MyFreezEasy has a whole category dedicated to Keto recipes, plus many other categories and cooking method options! You can visit the whole recipe index here.
If you are interested in getting TEN meals into your freezer in ONE HOUR, MyFreezEasy can help you make that happen!
You choose the recipes your family likes, then MyFreezEasy pulls them together and gives you a customized meal plan with:
complete recipes plus doubled version to freeze

so you can easily prepare and cook your meals
shopping lists

so you can get in and out of the store
streamlined assembly instructions

so you can spend as little time as possible on the freezer meal prep
downloadable labels with directions for cooking

so you know what to do when its time to cook/reheat the meal!
You can create your customized meal plan from your computer, or even from your phone while you are at the grocery store!
Click here for more information about becoming a MyFreezEasy member!
And happy Freezer Cooking!!
xo
Erin
*If you like these, you might also like our 10 Best Keto Friendly Freezer Meals
New to freezer cooking? I have the perfect workshop for you – just fill out the form below!