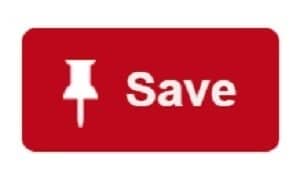 Instant Pot freezer meals are your best bet for fuss-free dinners. Plus, you get dinner on the table in a flash! Like, less than an hour.
Yes. It's possible.
Totally possible to take a rock solid, frozen ball of delicious to warm bowl of chili in 58 minutes.
As a matter of fact, you'll be ladling it into serving bowls in 58 minutes. You're going to need an Instant Pot or electric pressure cooker. Times and notes below based on Instant Pot DUO, 6 qt.
Instructional How-To Video
How to Cook Freezer to Instant Pot Meals
Step 1 – Fill freezer bag with ingredients using, using FreezEasy Bag Holders.
Step 2 – Seal bag and place into round bowl, that is smaller in diameter than your electric pressure cooker insert.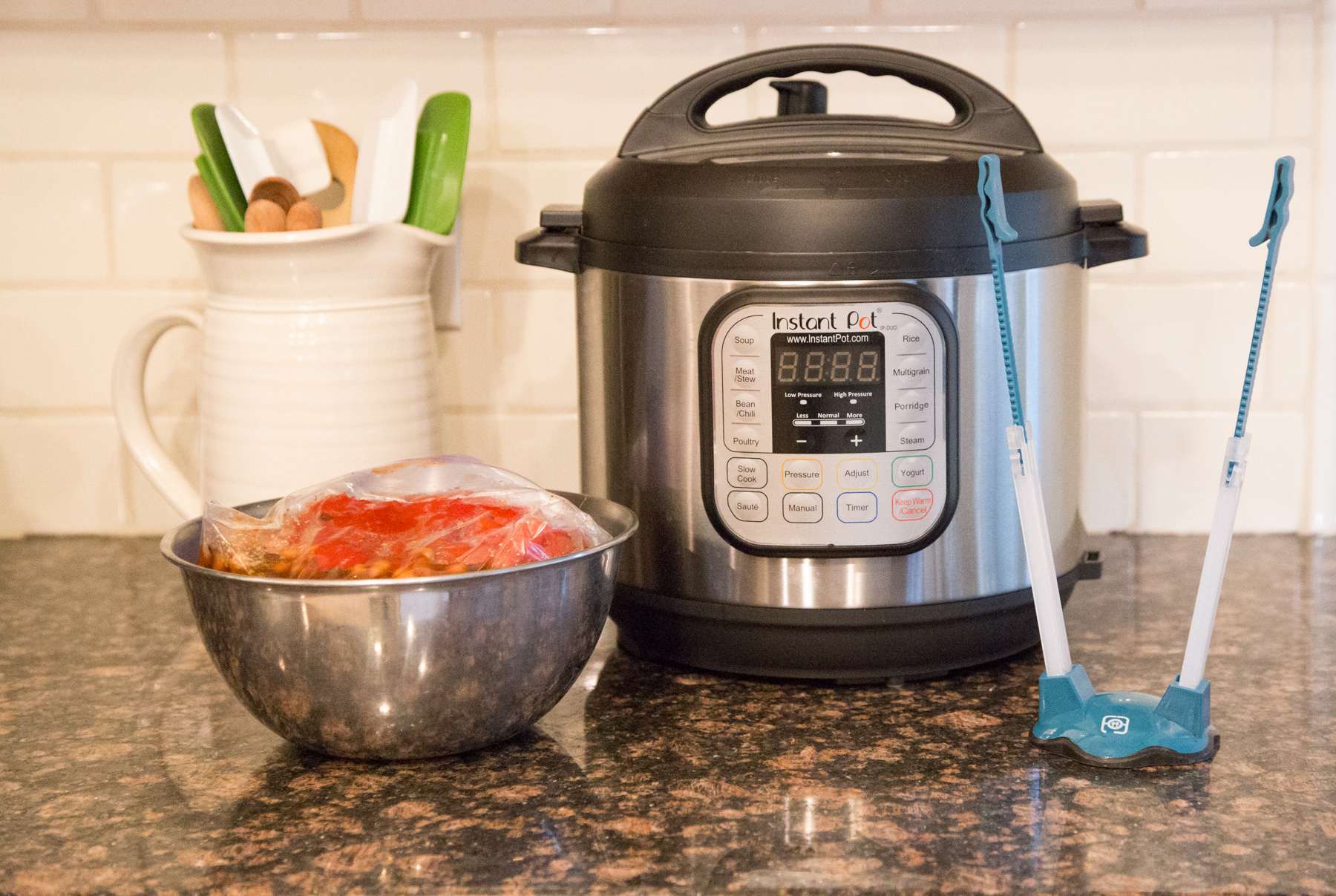 Step 3 – Place bowl and meal into the freezer and let freeze overnight. Remove bowl once it's the "frozen ball of delicious" is formed.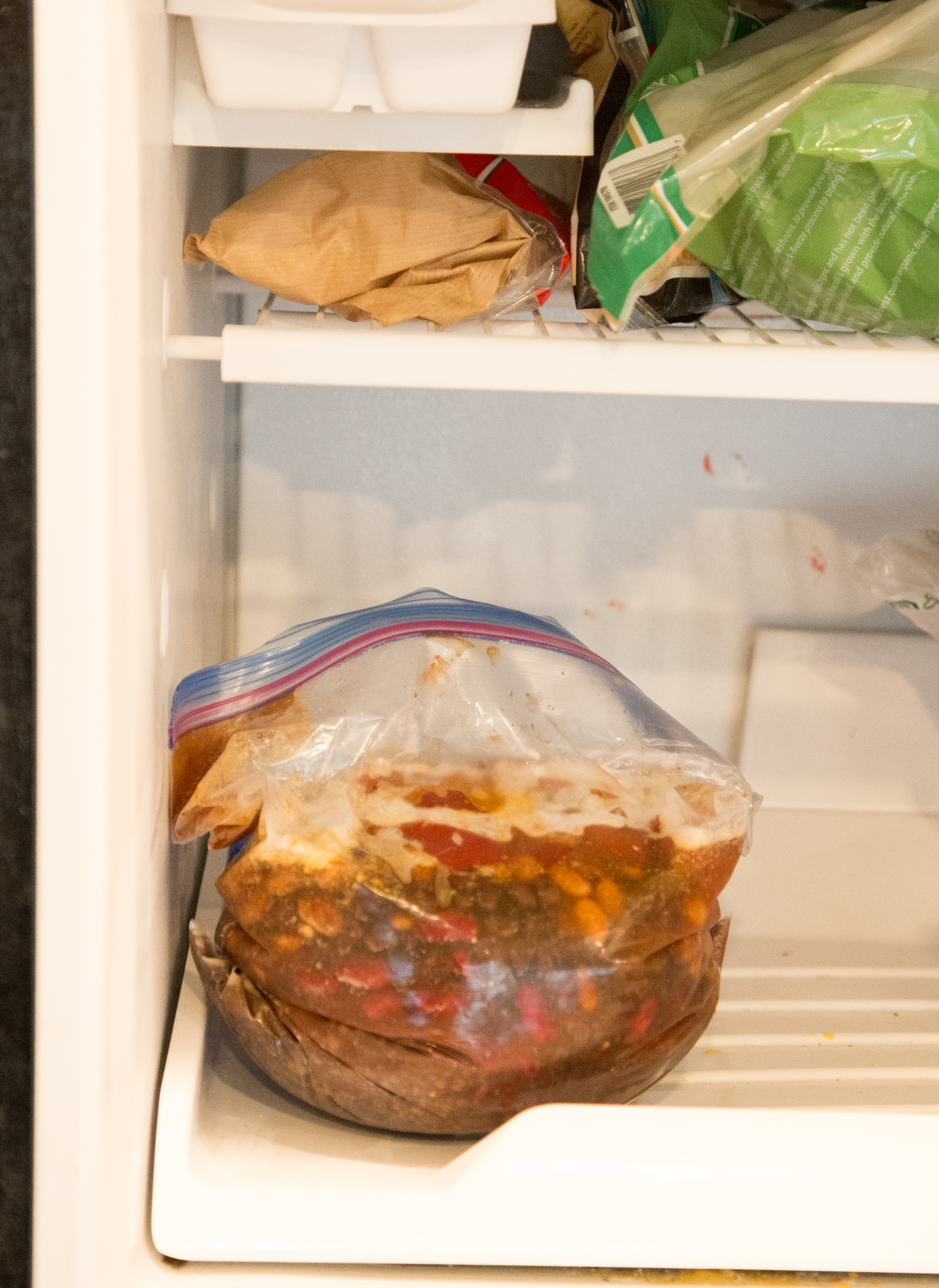 (Here is the frozen ball of delicious…in the freezer and ready for quick thawing.)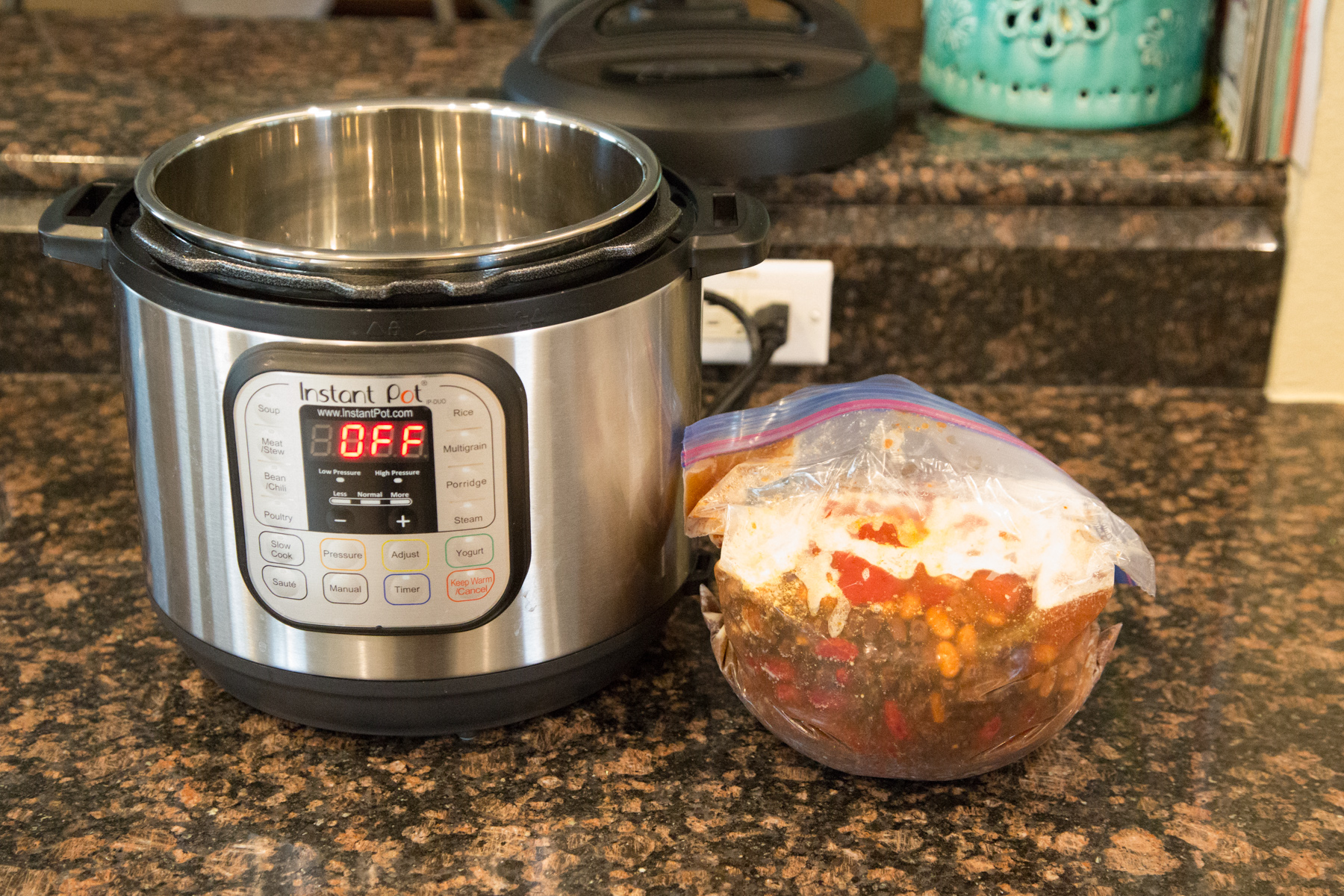 Step 4 – When you are ready to make the chili, place it in a bowl of warm water for 5 minutes to "quick thaw." This is just to loosen the frozen food from the baggie.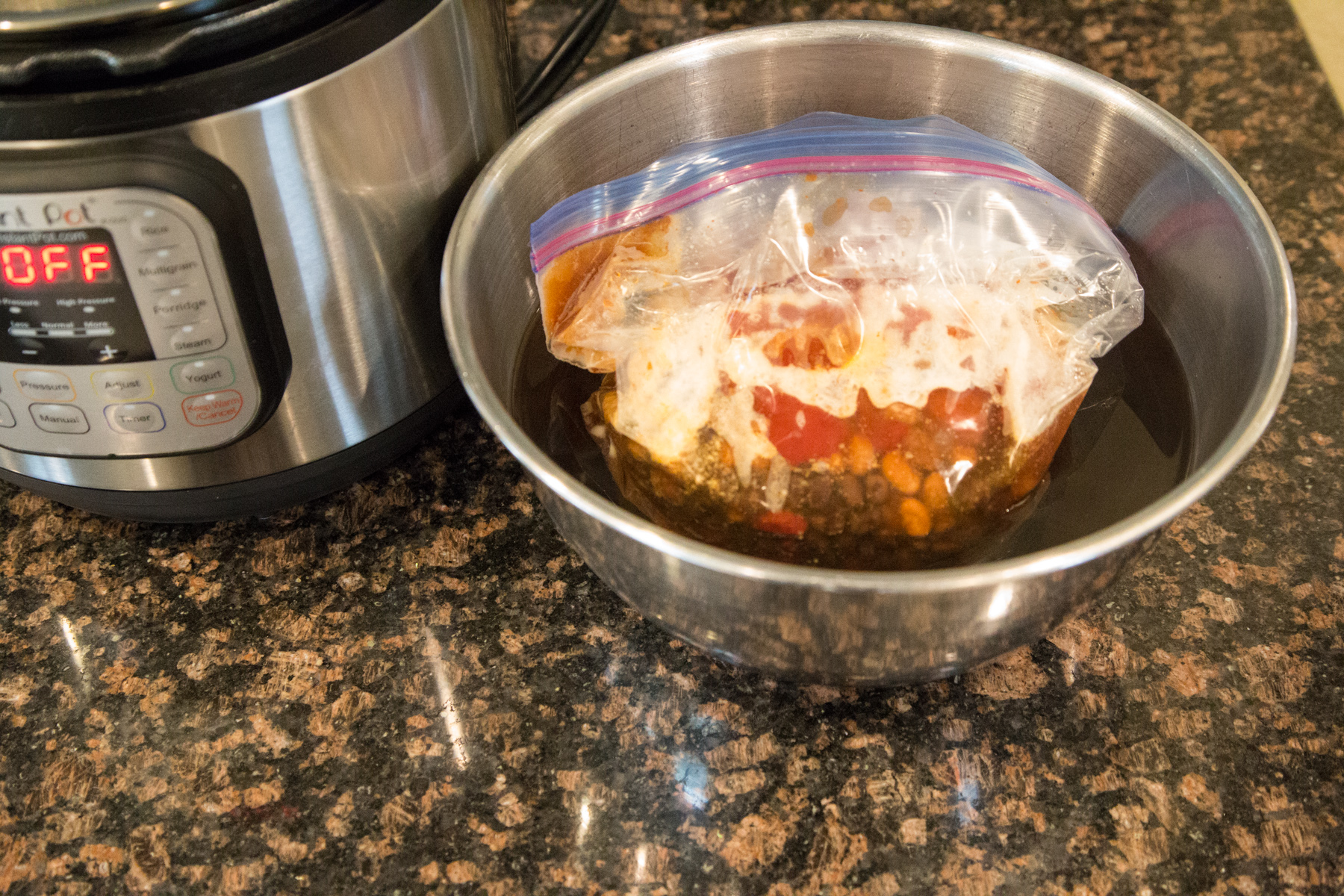 Step 5 – Pull the bag out of the bowl of warm water and open it up. Flip it upside down directly into the electric pressure cooker insert. Add 1 to 2 cups of water or broth.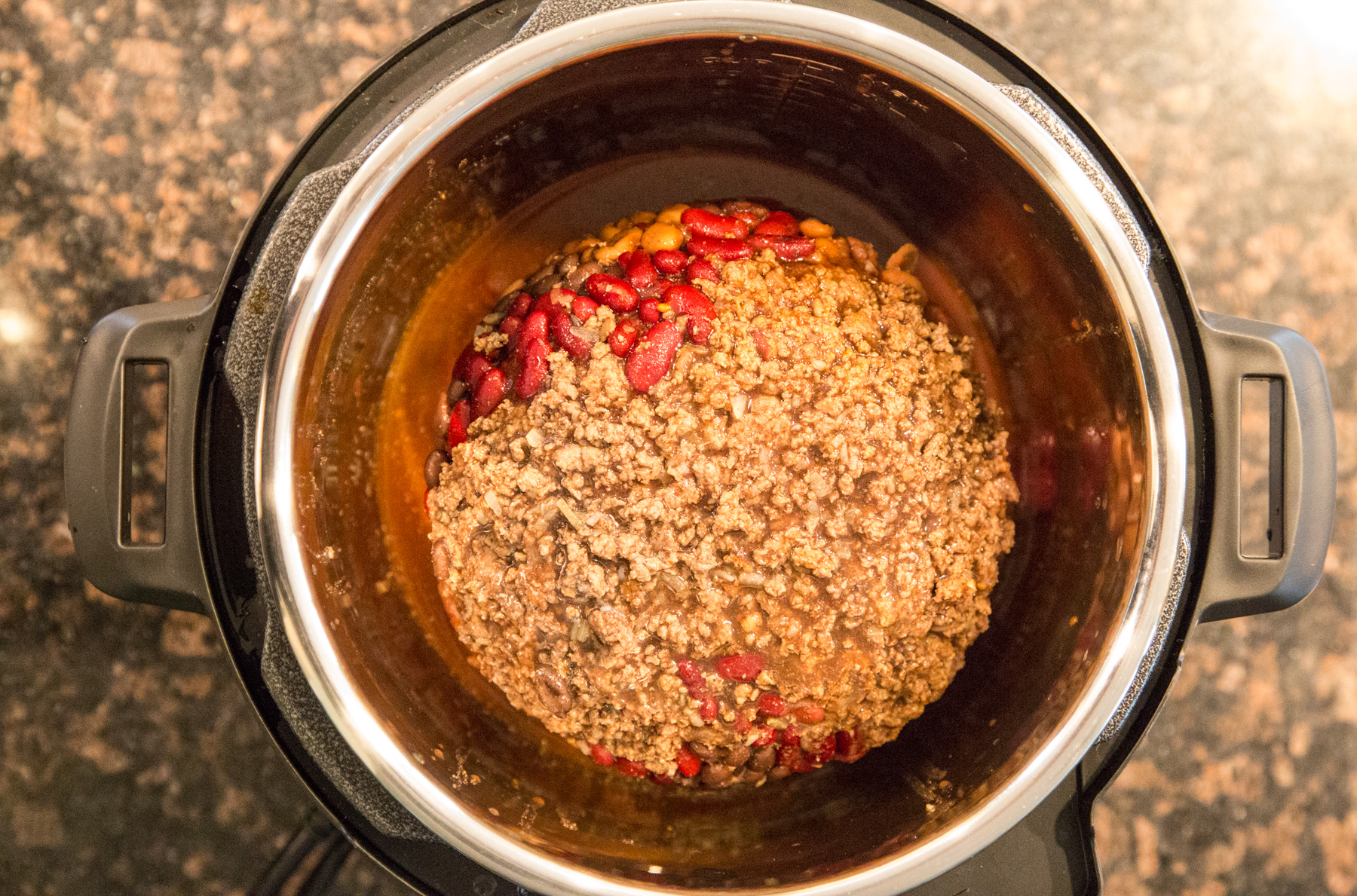 Step 5 – Put the lid on and set to Sealing. Push the Bean/Chili button. (Or Manual, High for 30 minutes.)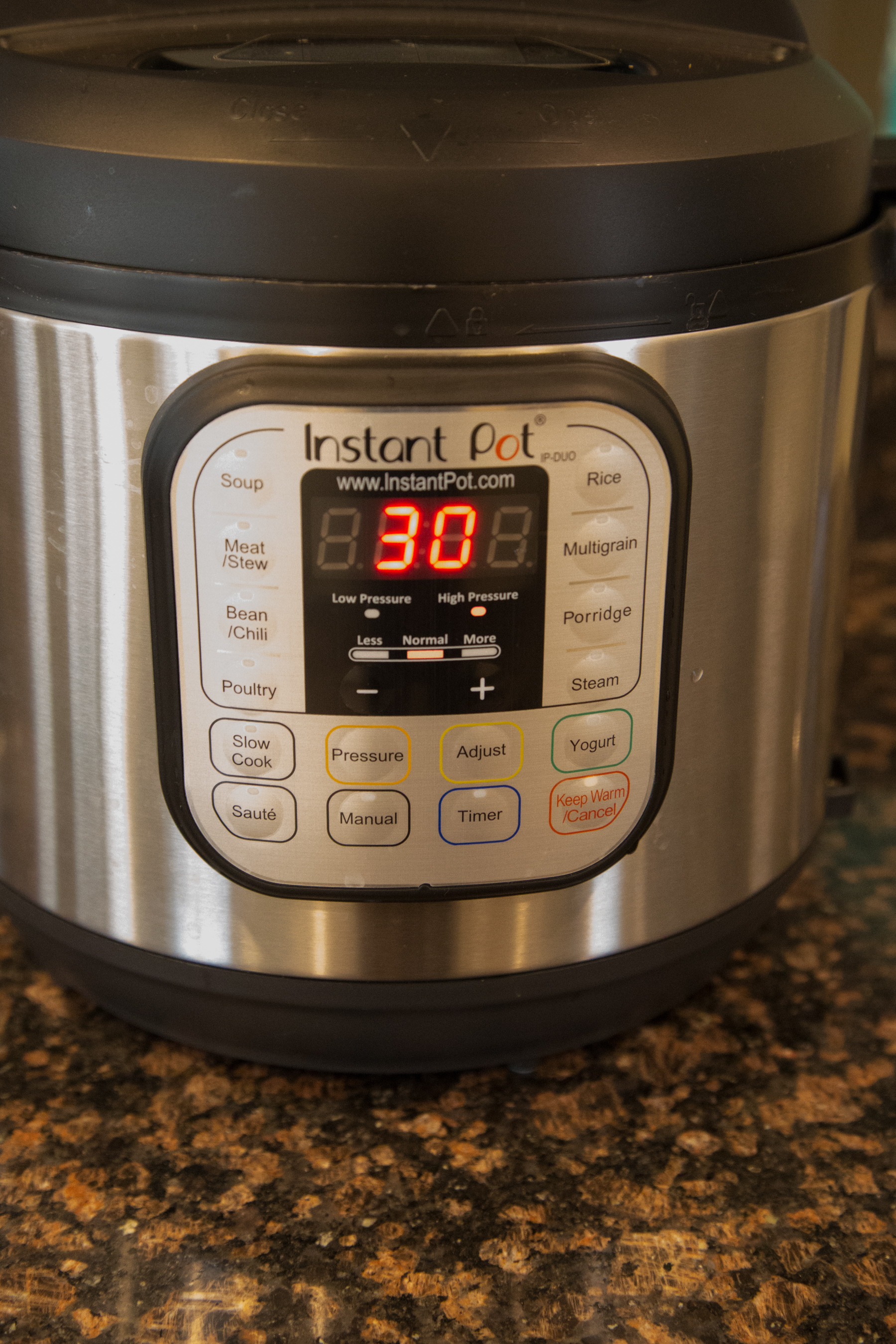 Step 6 – Wait 23 minutes for it to come to pressure, then wait 30 minutes to finish cooking.
(This is a longer than normal come to pressure time because the meal is frozen. It will be defrosting during the come to pressure phase.)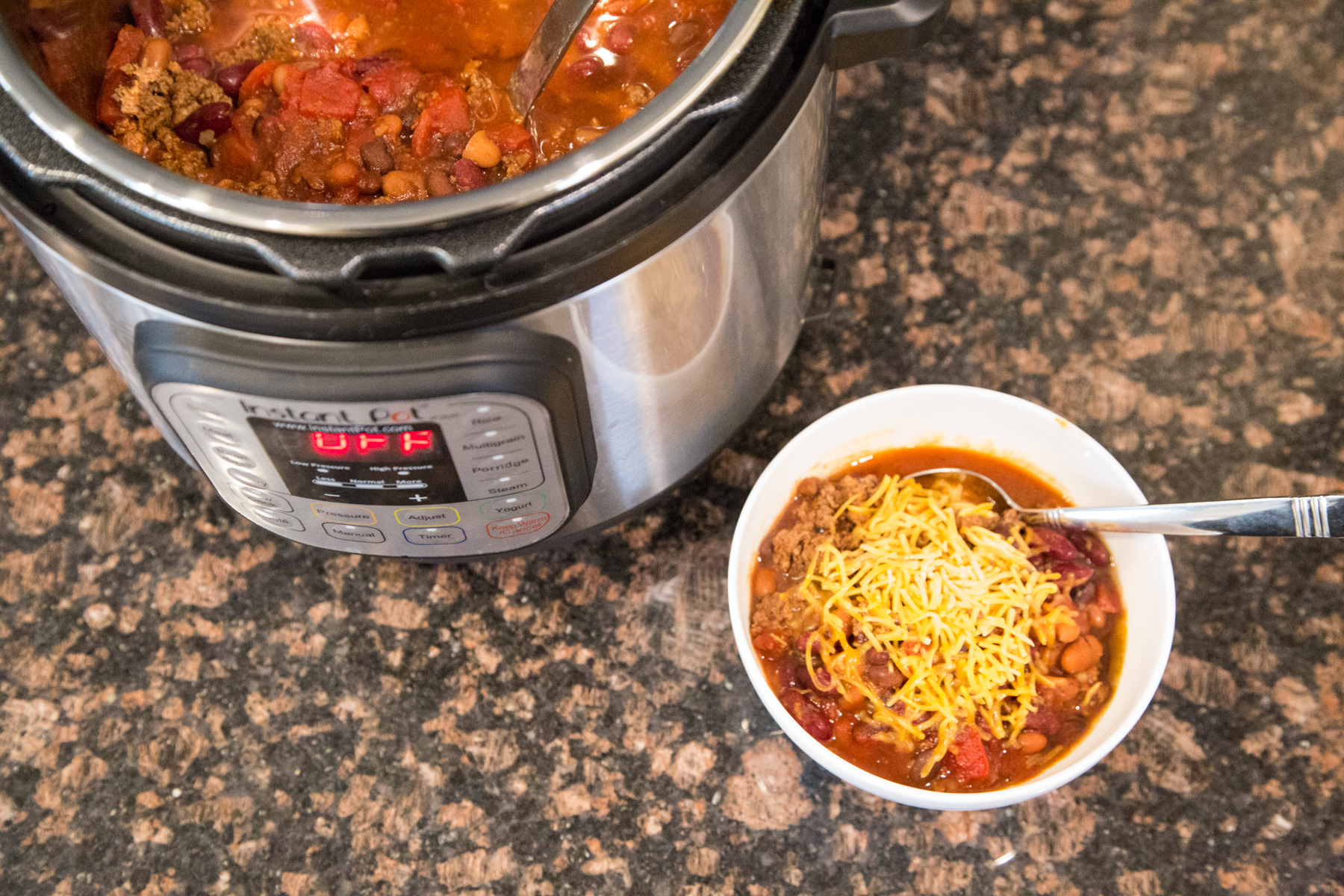 Step 7 – Quick Release & ladle into bowls and top with favorite toppings.
58 Minutes.
That's it.
Start to finish. From frozen solid to ladling into bowls.
With about 3 minutes of "hands on time." Most of the defrosting and reheating happens inside the electric pressure cooker.
This is why the Instant Pot is getting the reputation of being 'magical.'
What a gift….this is such a gift for the busy, stressed out home chef!
It really is magical!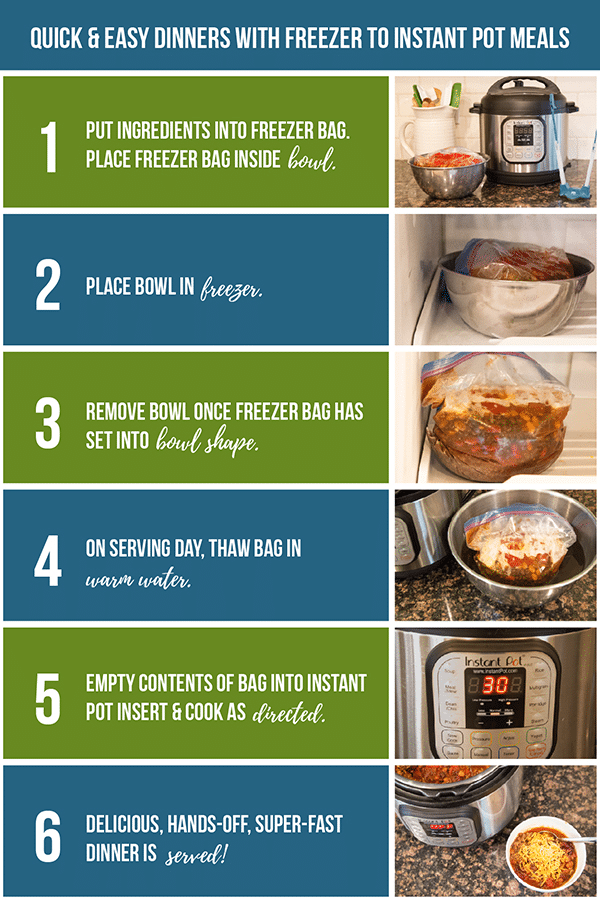 Put an end to dinnertime stress with MyFreezEasy
It's more than freezer meal plans…
You choose the recipes your family likes, then MyFreezEasy pulls them together and gives you a customized meal plan with:
complete recipes plus doubled version to freeze

so you can easily prepare and cook your meals
shopping lists

so you can get in and out of the store
streamlined assembly instructions

so you can spend as little time as possible on the freezer meal prep
downloadable labels with directions for cooking

so you know what to do when its time to cook/reheat the meal!
You can create your customized meal plan from your computer, or even from your phone while you are at the grocery store!
Click here for more information about becoming a MyFreezEasy member!

New to freezer cooking? I have the perfect workshop for you – just fill out the form below!