Want to know how to stop your freezer bags from sticking? You're in the right place, my friend! Scroll down and find a few tips to stop the stick!


Imagine this…
Imagine you've made a set of fantastic freezer meals.
All the ingredients were carefully loaded into their bags. The labels were printed and stuck on the bags. You happily stacked your meals into the freezer with a smile.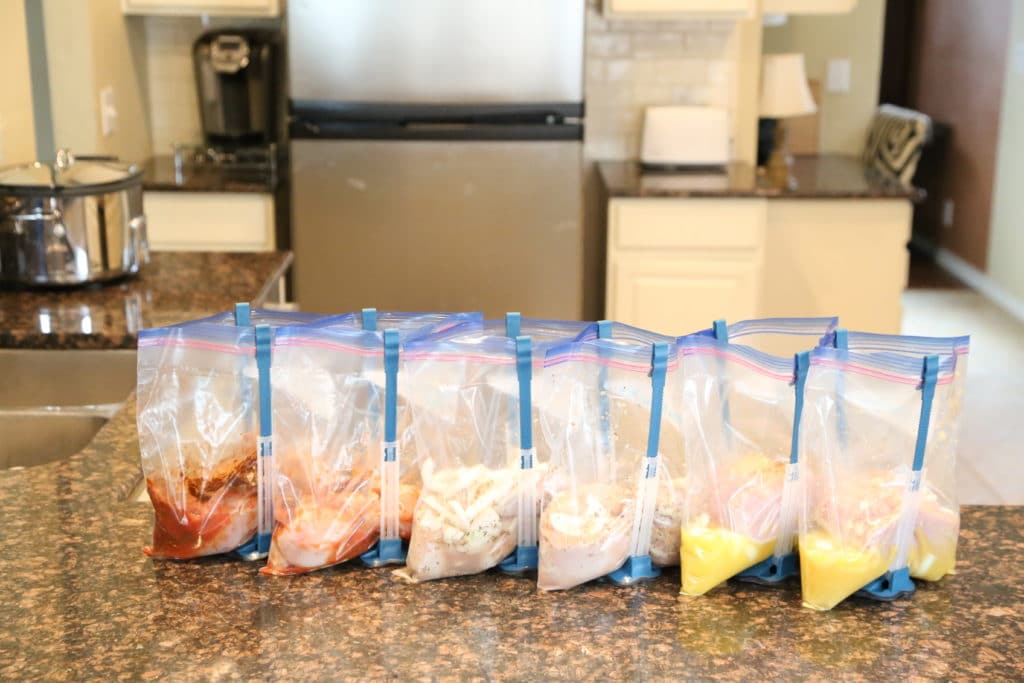 BUT.
You go to pull out your favorite meal a few days later and… all the bags are STUCK.
As you try to pull the bags apart, they tear.
Now you've got a big mess. So much for stress free dinner, huh?
Nope. This isn't your story.
Let's rewind.
After you prepped the meals, you stacked them into the freezer with a sheet of parchment of paper between each one.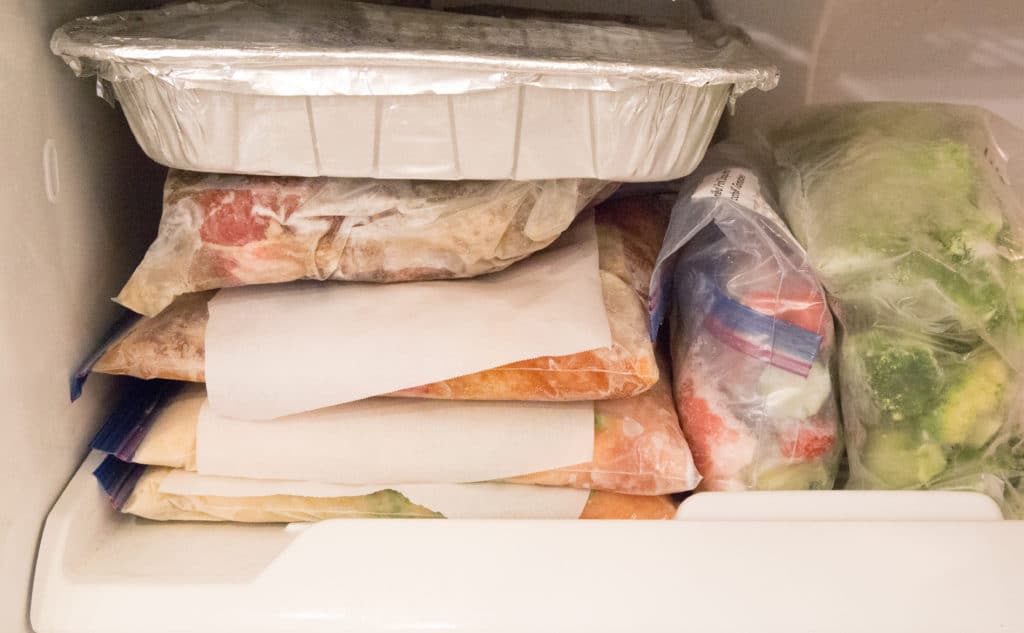 Parchment paper.
Or wax paper.
Or freezer paper. Yes, that's a real thing!
Or a piece of foil.
Yes, it's that simple!
Also, don't forget to stand up your meals in a box once they are frozen, so you'll be able to easily grab them from your freezer!
RELATED RESOURCES
Now that you know how to stop your freezer bags from sticking…
Your Turn to Take Action and Get Your Freezer Loaded
If you are interested in getting TEN meals into your freezer in ONE HOUR, MyFreezEasy can help you make that happen!
You choose the recipes your family likes, then MyFreezEasy pulls them together and gives you a customized meal plan with:
complete recipes plus doubled version to freeze

so you can easily prepare and cook your meals
shopping lists

so you can get in and out of the store
streamlined assembly instructions

so you can spend as little time as possible on the freezer meal prep
downloadable labels with directions for cooking

so you know what to do when its time to cook/reheat the meal!
You can create your customized meal plan from your computer, or even from your phone while you are at the grocery store!
Click here for more information about becoming a MyFreezEasy member!
Put an end to dinnertime stress with MyFreezEasy – check out the different meal plan options available in our Shop!
New to freezer cooking? I have the perfect workshop for you – just fill out the form below!