No more dry, flavorless pork chops for you my friend! These best pork chop recipes will level up your next dinner and your family will thank you!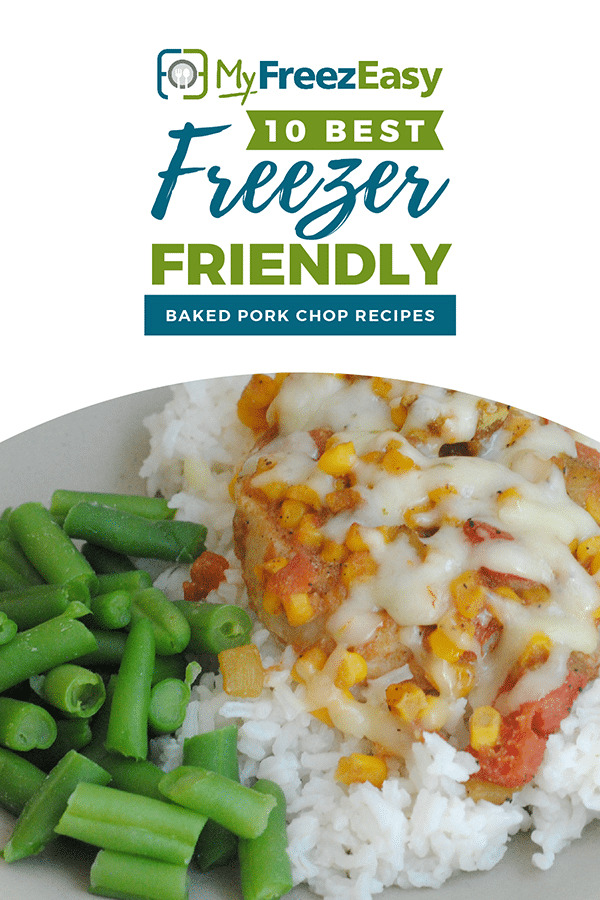 Save time and money with the best pork chop recipes!
Feel confident in grabbing those pork chops on sale next time by having these recipes on hand.
These recipes allow you to make them ahead of time and stock them in the freezer. Then, afterwards – pull them from the freezer to thaw and pop into the oven for a stress-free weeknight dinner! Freezer friendly pork chop recipes are a great way to stay one step ahead of your hungry family.
RELATED RESOURCES
And now for the freezer friendly pork chop recipes you've been waiting for…click on the button to view, print, and save each recipe!
10 Best Freezer Friendly Baked Pork Chop Recipes
Your Turn to Take Action and Get Your Freezer Loaded
If you are interested in getting TEN of the best pork chop recipes into your freezer in ONE HOUR, MyFreezEasy can help you make that happen!
You choose the recipes your family likes, then MyFreezEasy pulls them together and gives you a customized meal plan with:
complete recipes plus doubled version to freeze

so you can easily prepare and cook your meals
shopping lists

so you can get in and out of the store
streamlined assembly instructions

so you can spend as little time as possible on the freezer meal prep
downloadable labels with directions for cooking

so you know what to do when its time to cook/reheat the meal!
You can create your customized meal plan from your computer, or even from your phone while you are at the grocery store!
Click here for more information about becoming a MyFreezEasy member!
Put an end to dinnertime stress with MyFreezEasy – check out the different meal plan options available in our Shop!
New to freezer cooking? I have the perfect workshop for you – just fill out the form below!