Two bags for one meal? Why should I use an extra bag? How does that even work?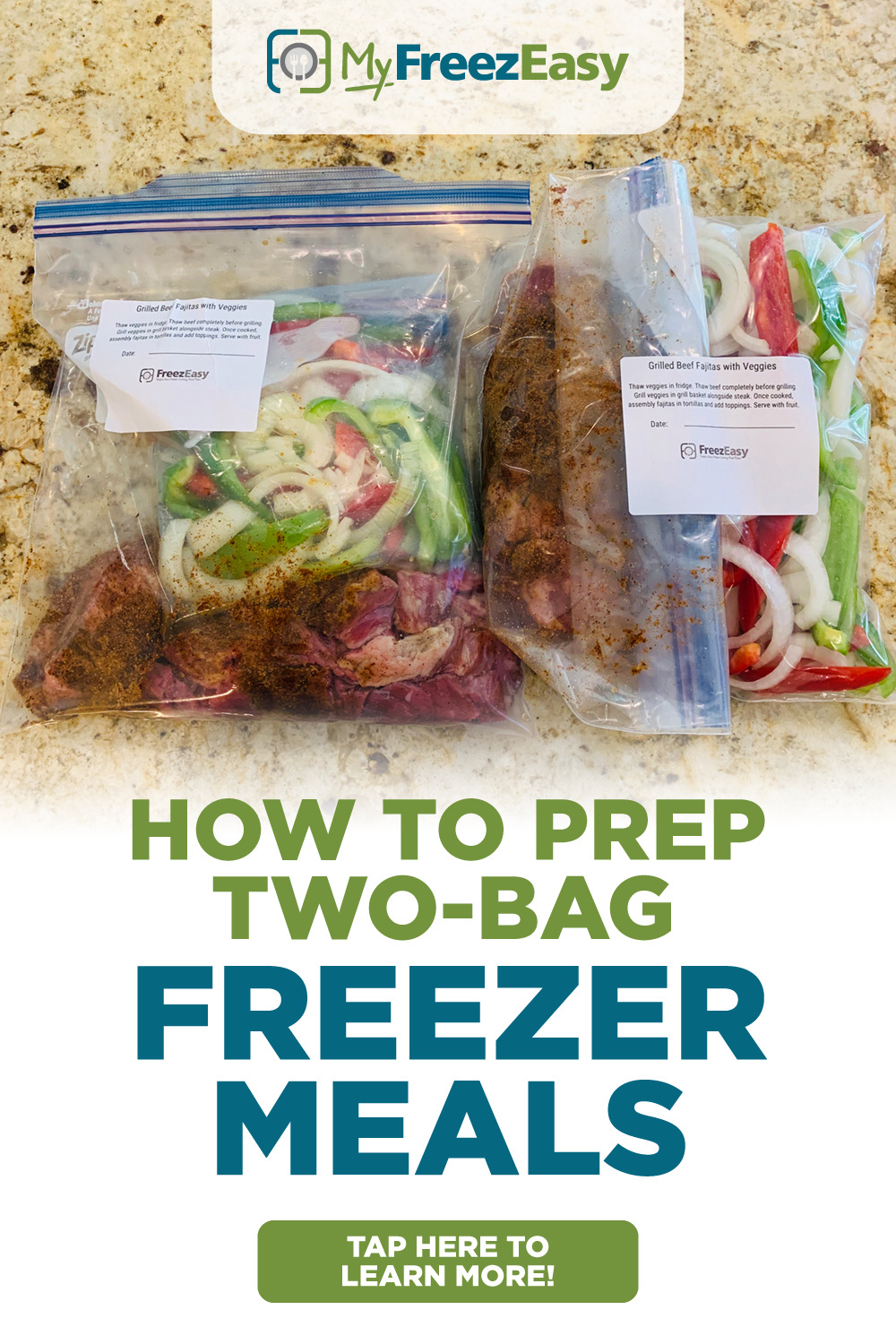 RELATED RESOURCES
I've said before that I'm picky about which types of meals I prep for the freezer. And I mean it. So much so that we have some meals that require not one, but two freezer bags.
Not just for fun or to be wasteful, but because sometimes veggies don't need to snuggle in the bag with their protein pal while freezing. Sometimes a few ingredients need to stay out of the sauce until cook day. When this is the case, your freezer bags will need to be packed slightly different.
As an example, I'd like to use the Grilled Beef Fajitas with Veggies. For this meal, the fajita meat needs to be frozen separately from the sliced veggies. Why? Because the veggies don't need the same marinade and seasoning as the beef. Because you don't want mushy veggies. Because of the ways that the meat and veggies are cooked separately in the skillet, it makes the most sense to bag the ingredients separately.
Two options for your bags, pictured below to make you crave delicious fajitas.
Option 1: NESTED – Place fajita meat and marinade in gallon size freezer bag. Place veggies in a quart size bag, and then add into the gallon bag with the fajita meat. (left side of picture)
Option 2: TAPED – Place fajita meat and marinade in gallon size freezer bag. Place veggies in quart size bag. Store bags together in the freezer with labels or tape. (right side of picture)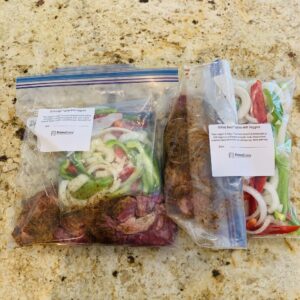 So, how do you know when to use the two-bag method?
Within our MyFreezEasy meal plans, the directions look like this…
Slice 2 white onions, 2 green and 2 red bell peppers. Mix together and then evenly divide into 2 quart size freezer baggies.
To each gallon-size plastic freezer baggie, add the following ingredients:
1 1/2 lbs. skirt or flank steak
Juice from 3 limes
1 packet taco seasoning
Salt and pepper
1 quart size baggie with the onions and bell peppers
Remove as much air as possible and seal. Add label to baggie and freeze.
Scroll down to see all the 2-Bag recipes we have!
How to not make a mess while filling your freezer bags
Bag holders are THE BEST thing since sliced bread because they:
Hold bags open while you fill them up
Fit Quart AND Gallon size bags
Fold FLAT (aka you can stuff them in a drawer)
Dishwasher friendly
Allows you to no longer have to drag a reluctant friend/spouse/child/teen into the kitchen to hold all your bags! 🙂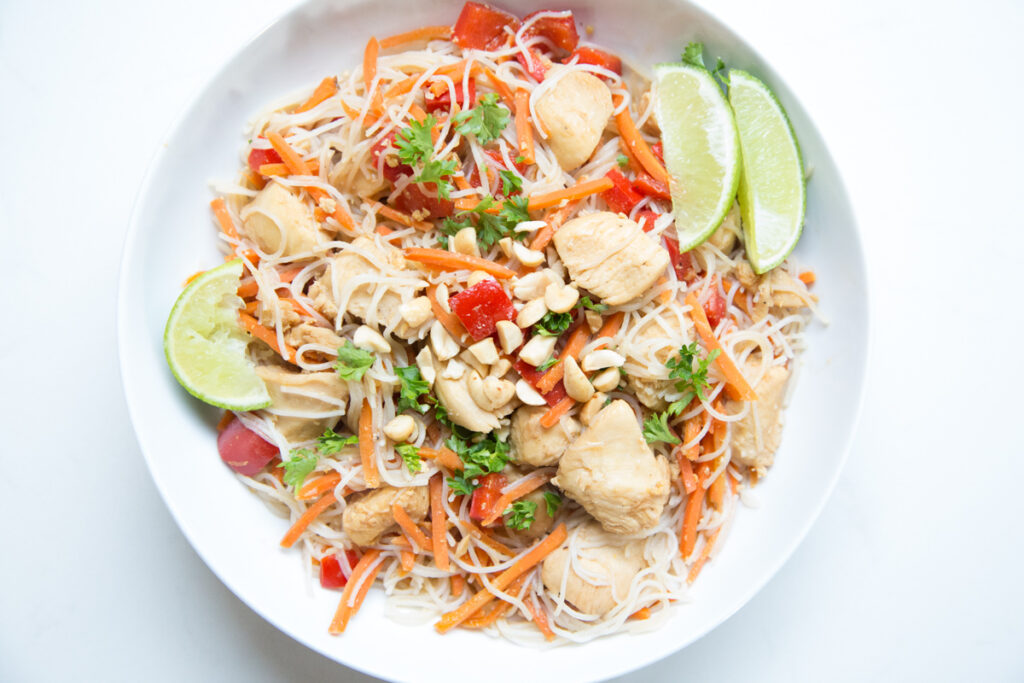 To really enjoy the greatness of these two-bag freezer meals, you should try out a MyFreezEasy meal plan.
This type of freezer meal plan provides the step by step instructions to prepare ten meals for your freezer in just one hour! You choose the recipes your family likes, then MyFreezEasy pulls them together and gives you a customized meal plan with:
complete recipes plus doubled version to freeze

so you can easily prepare and cook your meals
shopping lists

so you can get in and out of the store
streamlined assembly instructions

so you can spend as little time as possible on the freezer meal prep
downloadable labels with directions for cooking

so you know what to do when its time to cook/reheat the meal!
You can create your customized meal plan from your computer, or even from your phone while you are at the grocery store!
Click here for more information about becoming a MyFreezEasy member!
New to freezer cooking? I have the perfect workshop for you – just fill out the form below!