First, I need you to understand this. 
You reap what you sow.
You sow a few freezer meals (1o, to be exact), then you'll reap oodles of time and less mental anguish over the next 2 weeks, when you don't have to worry about dinner.
If you could – for just a minute – imagine that. Imagine not having to stress about the drive thru total again, or how much food you've wasted this year because it went uncooked and spoiled. Imagine being able to pull food from the freezer and not have to think about cooking. You just have to reheat it and maybe prepare some side dishes to go along with it.
Second, and this is important. 
Mark your calendar.
Yes, like write it onto your calendar. And when you do, I suggest that you plan to shop one day/afternoon/evening. And then prepare your meals the next day. (It's just easier and smoother when you do it this way.)
Third, you've just got to do it. 
Just make 10 meals. Or even 4 or 6. Just prep them and put them into the freezer.
And then see for yourself how wonderful having "backup" waiting for you in the freezer really is!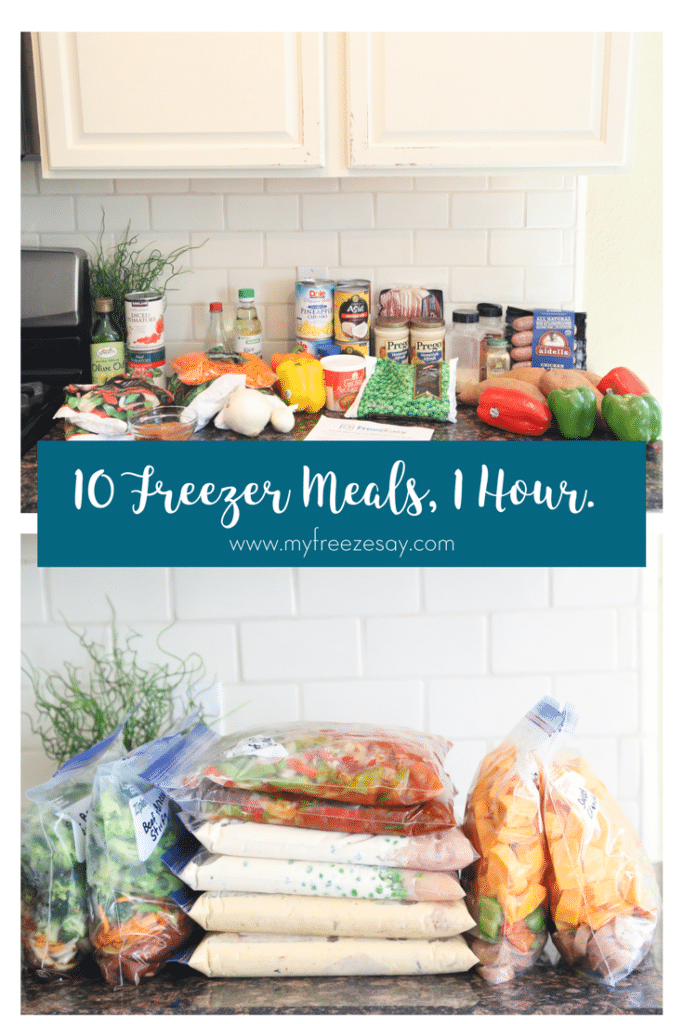 If you think you're ready to give this MyFreezEasy thing a try, then it's time to join the freezer cooking fun!