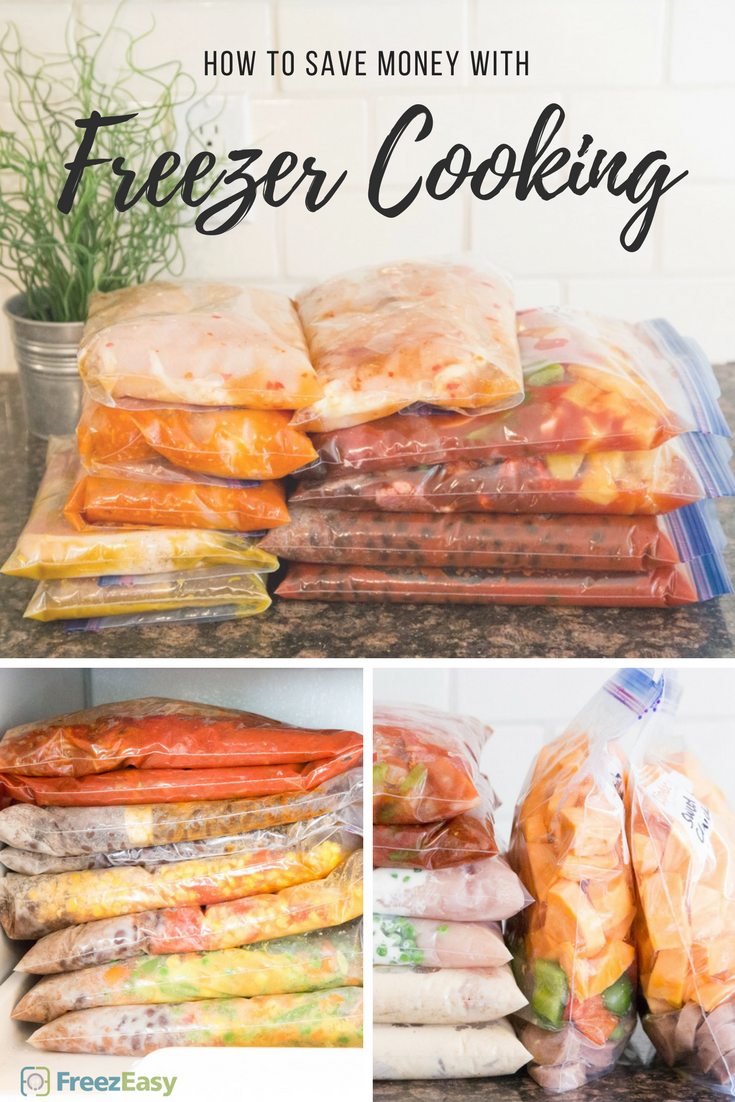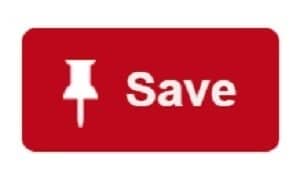 Are you looking for ways to save money? For most families, the third largest monthly expense in the budget is food. Freezer cooking is a great way to cut costs, shop sales, and still feed your family filling and nutritious meals!
Here are some ways that freezer cooking can help you save money:
Shop the Sales
Shopping sale items at your grocery store is a great way to save money, but when buying produce, you can only use so much before it goes bad. If you plan to make a few freezer meals out of your fresh (and on sale!) ingredients, you can make more meals at a lower cost.
Meat is another great ingredient to buy when it is on sale and put into a freezer meal. Meat is often the most expensive part of any meal, so buying it on sale helps you save! Most meals last about 3 months in the freezer – so you have plenty of time to eat them!
Other great items to buy while they are on sale (or with a coupon): pasta sauce, rice, beans, canned and frozen vegetables, and soup.
If plan to make a bunch of meals, you can also buy in bulk- without being scared it will go to waste. Buying in bulk is always less expensive than smaller portions.
Buy meat on sale & prep meals —-> huge grocery savings in the long run!
MyFreezEasy offers monthly themed meal plans for "All Chicken Recipes" and "All Ground Beef Recipes" and "All Pork Recipes" sothat you can make meals for your freezer with the meat that's on sale at your grocery store. We update these every month with new recipes.
Skip the Drive Thru Line
Do you ever come home from an evening of running the kids around, errands, or meetings and have no idea what to eat for dinner? Oftentimes, that leads to taking the family out to dinner – and that can really add up! Save money by having great meals at home.
Drive thru —> food budget disaster.
Eating at home is the best way to save on food. Having an easy dinner ready to go in your freezer saves you from eating out.
Waste Less
Let's face it – sometimes we forget what ingredients we have in our fridge. And then they go to waste – that is like throwing money in the trash! If you have a plan for all of your ingredients before you buy them, you are much more likely to use up everything- and save money.
After you get in the habit of freezer meals, it will become second nature to freeze food before it spoils. Vegetables can be frozen and later used in soups, condiments can be used for sauces, and cheese can top lasagna.
Food waste —> major guilt for the loss of food and the wasted money!
Slow Cooker Meals
Slow cooker freezer meals are a lifesaver for a busy family. You can put all of the ingredients into the slow cooker frozen- so there is no prep on the day you eat the meal. Since everything is being cooked for the first time, you don't have to worry about family members that don't like leftovers- the food is fresh! You can save so much time (and time is valuable!) when you chop, prepare, and clean up all at once.
Start the slow cooker in the morning —-> Peace of mind all day!
MyFreezEasy loves freezer to slow cooker meals (and freezer to Instant Pot meals) and we have specific categories for these types of recipes. We make it so easy for you to get organized with our meal plans. We deliver the recipes, shopping lists and step by step instructions. We even have instructional videos and tips/tricks for all the new recipes – updated each month!
If you are interested in getting TEN meals into your freezer in ONE HOUR, MyFreezEasy can help you make that happen!
You choose the recipes your family likes, then MyFreezEasy pulls them together and gives you a customized meal plan with:
complete recipes plus doubled version to freeze

 

so you can easily prepare and cook your meals
shopping lists

 

so you can get in and out of the store
streamlined assembly instructions

 

so you can spend as little time as possible on the freezer meal prep
downloadable labels with directions for cooking

 

so you know what to do when its time to cook/reheat the meal!
You can create your customized meal plan from your computer, or even from your phone while you are at the grocery store!
Click here for more information about becoming a MyFreezEasy member!
And happy Freezer Cooking!!
xo
Erin
New to freezer cooking? I have the perfect workshop for you – just fill out the form below!